COMMUNITY INVOLVEMENT & SPONSORSHIPS

ATLAS Engineering believes there is nothing more important than giving back to the community we live and work in. We always support our clients in their business ventures, whether it's eating at their restaurants or shopping at their stores. And we donate to local charities and non-profit organizations, as well as donating our time and materials to various civic organizations in and around Humboldt County. Below are links to a few of these groups:

---
STAFF

Michael Taylor, Principal Engineer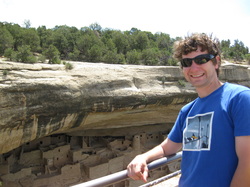 Michael Taylor arrived on the North Coast of California shortly after graduating from the University of Virginia in 2001 with a Bachelor's Degree in Civil Engineering. Seven years later, he founded ATLAS Engineering, a full-service Civil Engineering firm specializing in structural design, located in Arcata. Michael has worked on a variety of projects, including commercial remodels, historic retrofits, custom residences, and site development for major and minor subdivisions. His structural projects include historic buildings along the Mendocino Coast, such as the Packard House & Water Tower and Twist on Main Street, as well as new residential construction in the resort towns of Shelter Cove and The Sea Ranch. Larger projects that Michael has worked on include the newly opened C.V. Starr Community Center and Spath Aquatic Facility in Fort Bragg, the Alibi Eureka Restaurant & Bar in Eureka, The Greyhound Hotel Renovation in Old Town Eureka, and the Chautauqua Grocery and Apartments in Garberville; the two latter projects are currently under construction. Michael enjoys working with the client to combine the rigidity of engineering with the architectural aspects of the design and find economical solutions to complex problems.

---
Jon Walkley, Associate Engineer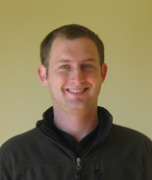 A native of Humboldt County, Jonathan Walkley joined ATLAS Engineering in March of 2010 after relocating back to Eureka from Washington State. He graduated in 2006 from the University of Puget Sound with a Bachelor's Degree in Physics and became licensed as an LSIT while working for a surveying company in Tacoma, Washington. As a surveyor, Jon provided construction support for a variety of large public projects including new housing for military families, schools, town halls, and firehouses. He received his EIT license while working at ATLAS Engineering and is currently pursuing his Professional Engineering license. Jon has provided structural design for a variety of residential and commercial construction projects and hopes to expand his studies into "green" building design. He has also worked on site design for commercial and residential projects, including major and minor subdivisions. His civil design experience includes site layout and grading, coordination of underground utilities, road and parking lot design, on-site storage for increased stormwater run-off, and erosion control plans, among other things. Jon strives to collaborate with the client to provide engineering solutions that maintain the client's vision, are environmentally friendly, and integrate with the surrounding landscape.
_
---
Amy Taylor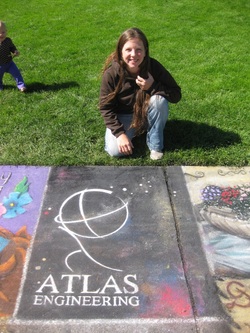 Pastels on the Plaza
Amy Taylor is a Mendocino Coast local with a Bachelor's Degree in Art from Humboldt State University. She was home from traveling the world in 2005 when she met Michael and introduced him to the beauty of Humboldt County. She is involved in many aspects of the company, including graphic designs, advertising, and administration. She also creates custom stained-glass pieces for clients, and is a member of the
Trinidad Art Gallery
. Her creative and artistic approach is a nice compliment to the technical aspects of engineering.
---